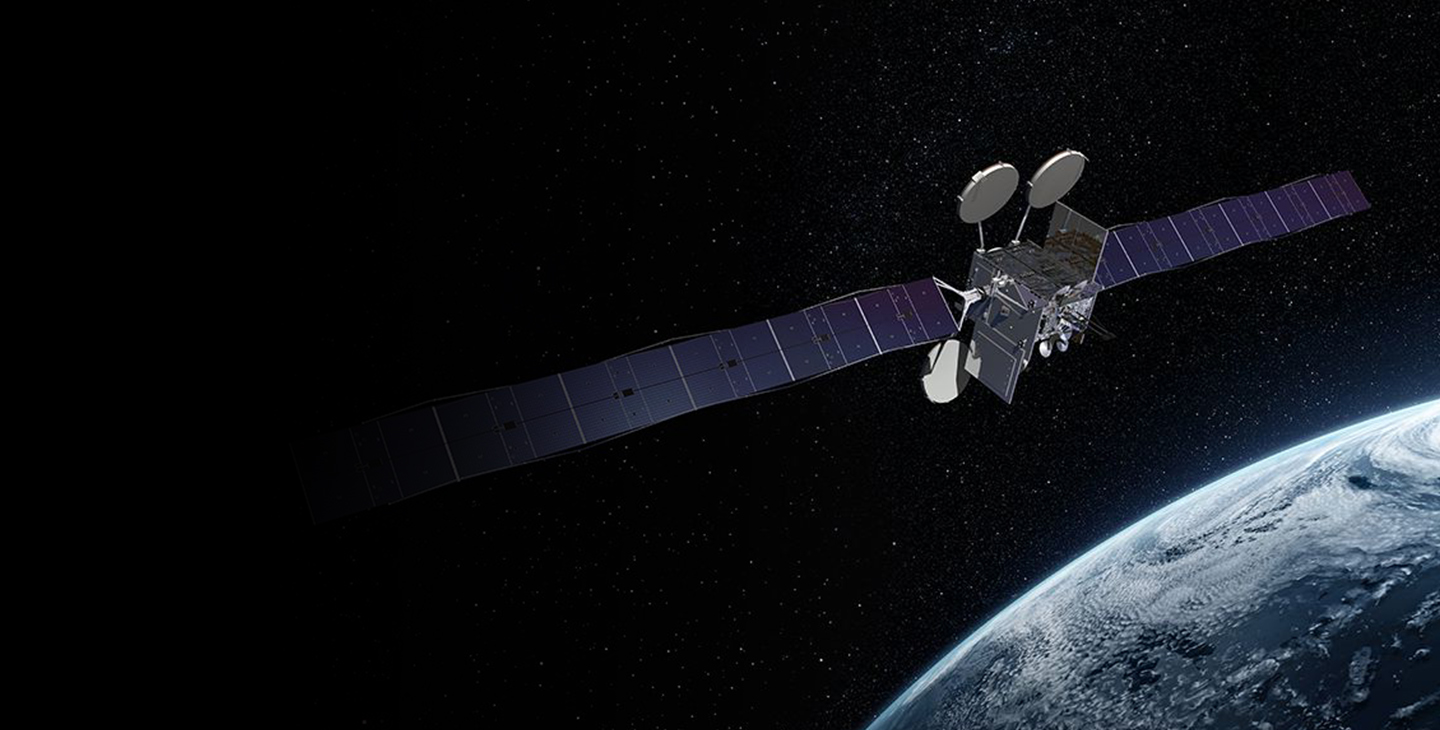 Viasat patent program
Working with you to connect the world
Higher capacity. Lower cost.
Viasat's technology offers the best bandwidth economics in the industry, allowing licensed satellite operators to reach more customers and provide better service
Total global bandwidth consumption is doubling every two to three years. In this environment of exponential growth in demand, satellite operators need to deliver the most capacity possible at the lowest possible cost.

Viasat's revolutionary satellite system designs led to the launch of ViaSat-1, at launch the highest capacity satellite in the world, with ten times the throughput of any previous Ka-band satellite.  But ViaSat-1 was just the start. Our ViaSat-2 satellite system is the most advanced, highest-capacity communications satellite in orbit today, and our ViaSat-3 constellation – a trio of satellites in development now – will take satellite broadband to previously-unimagined heights.
Licensed for innovation
Viasat is pleased to offer for license certain patents associated with its high-throughput satellite systems
Patented technology available for license
Technologies used in connection with our ViaSat-1 satellite allow for the doubling of frequency bandwidth, better management of interference, and dynamic use of NGSO spectrum.

Capacity management tools

Capacity management tools for modeling and statistically simulating the effects, efficiency, and ultimate capacity of a satellite.

Patents related to our Ka-band ground system, for maximizing satellite capacity and flexibility.

Residential terminals allowing for high-speed IP networking.
Let's connect!
Contact us to find out if something in our portfolio can help you bring your business to the next level.