Maximizing positive impact
At Viasat, we're brought together by a shared desire to tackle some of the world's toughest challenges. To bring connectivity where it's needed most to unlock opportunity for everyone, everywhere. And to realize our capacity to make a difference in the world — responsibly, sustainably, and inclusively.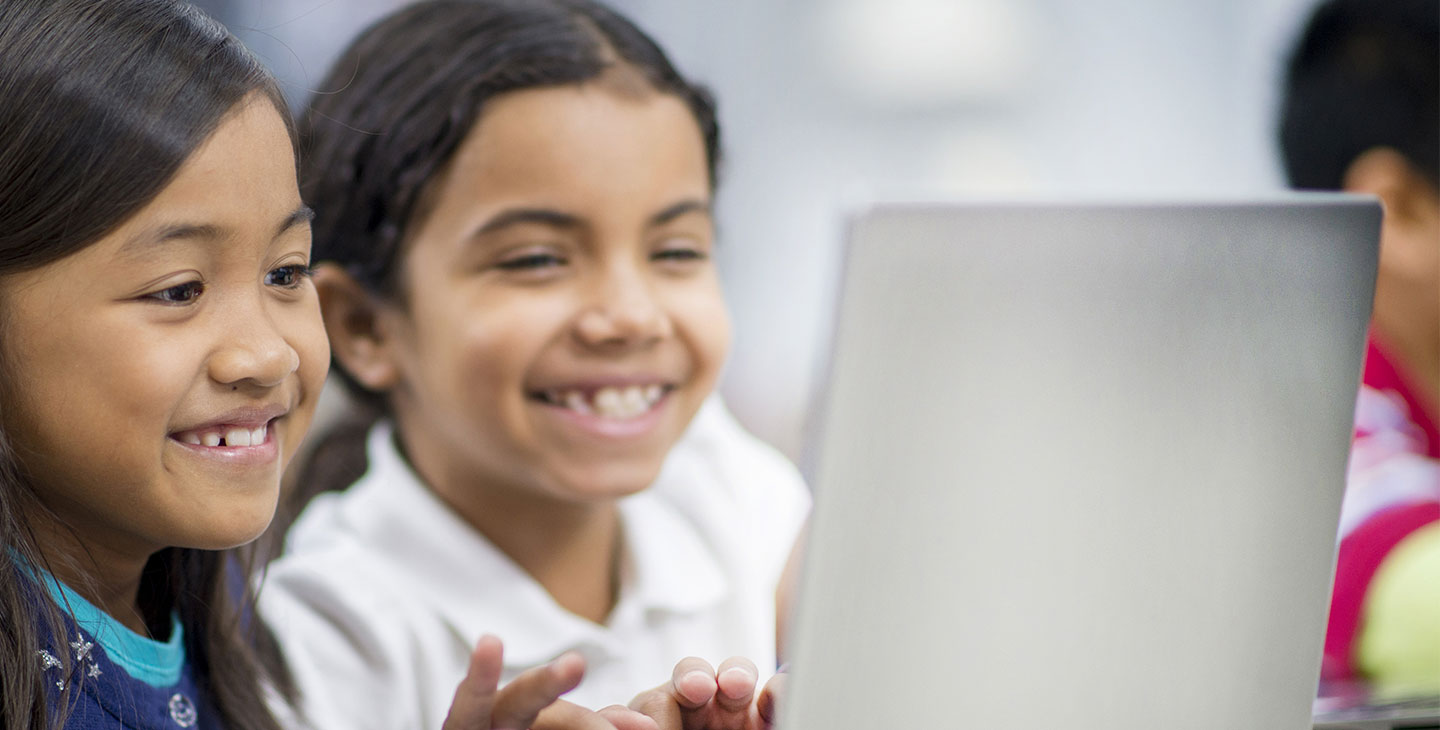 Since the earliest days at Viasat, our culture has been grounded in both doing the right thing and the belief that there is always a better way. 

Rick Baldridge, Viasat CEO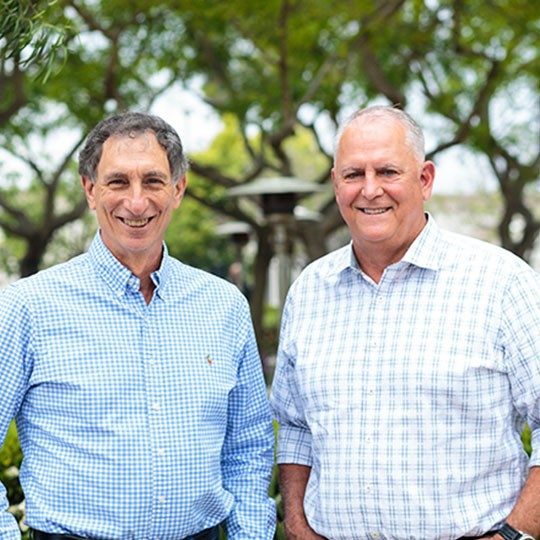 A message from our executive leadership
Since the earliest days at Viasat, our culture has been grounded in both doing the right thing and the belief that there is always a better way. We believe we can make the greatest impact when our environmental, social, and governance strategy is aligned with our business strategy. In some ways, Viasat's skills, resources, and growth ambitions make us uniquely qualified and capable of addressing very complex, but crucial, global environmental and social issues, such as driving understanding and awareness of the impact of Low Earth Orbit (LEO) utilization on the terrestrial environment; developing policies and regulations for sustainable and equitable use of space; and overcoming both the economic and geographic barriers that inhibit affordable access to broadband on a global basis. 
Our first ESG Impact Report summarizes our work on these unique opportunities for Viasat, as well as on four key areas that apply to all enterprises:
 Putting people first 
 Powering connections 
Protecting the planet 
Leading with integrity 
These focus areas position us to create long-term value and respond to the growing importance of ESG issues. Solving high-value challenges is in our DNA — and leaning into our strengths in these areas is more important than ever. As we look to the future, we will continue making a difference by delivering valuable communications and connectivity experiences to transform the world through the power of connection — sustainably, responsibly, and inclusively.
Mark Dankberg, Executive Chairman and Board Director
Rick Baldridge, Chief Executive Officer and Board Director
Governance and oversight
ESG issues are managed by several departments throughout Viasat, with oversight provided by our board of directors and executive leadership team. While the board reviews and engages on ESG topics that impact business strategy, the Social Impact team manages Viasat's ESG efforts under the direction of our Chief People Officer.
Identifying our ESG priorities
In order to identify Viasat's ESG priorities, we conducted an initial priority issues analysis in FY21. As part of this process, we analyzed insights from our key stakeholder groups — employees, customers, investors, policymakers, and industry peers. We then surveyed Viasat leadership to ensure our ESG priorities were appropriately aligned with current stakeholder expectations, market trends, and business risks and opportunities. The findings from this analysis helped us to narrow our strategic focus around the following priority issues, listed in alphabetical order:
Business continuity
Corporate governance
Diversity and inclusion
Ethical conduct
Product security
Supply chain management
Talent management and engagement
Aligning with The UN Sustainable Development Goals
The United Nations Sustainable Development Goals (SDGs) are a collaborative, global effort to protect our planet, end poverty, and help people live in prosperity and peace. As Viasat leverages innovative telecommunications technology to connect consumers, communities, businesses, governments, and militaries around the world, we examined how our business activities and our ESG priorities align with the SDGs and identified five areas which our business has the greatest opportunity to impact: 
Quality education
Gender equality
Decent work and economic growth
Industry, innovation, and infrastructure
Reduced inequalities
FY21 awards and recognition
Top 10 Best Internet Service Provider of 2020 by U.S. News & World Report

Best Place to Work in 2020 by Glassdoor
Fast Company's 2020 World Changing Ideas list 
Best Places to Work for Disability Inclusion and recognized on the 2020 Disability Equality Index  (DEI) by Disability:IN and the American Association of People with Disabilities (AAPD)
2020 Visionary Spotlight Award winner by ChannelVision Magazine
James S. Cogswell Outstanding Industrial Security Achievement Award by the Defense Counterintelligence and Security Agency (DCSA)
Top 30 Innovator in the 2020 U.S. Air Force AFWERX Joint All-Domain Command & Control Demonstration Event
2020 Visionary Spotlight Award winner by ChannelVision Magazine
Explore our 2021 CSR report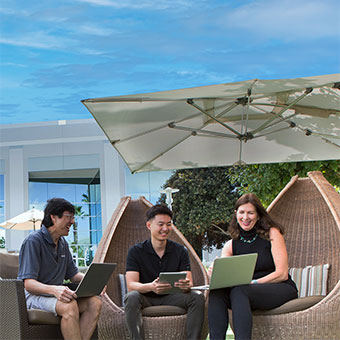 Putting people first
chevron_right
Putting people first
See how we prioritize the health, safety, and support of our most valuable asset — our people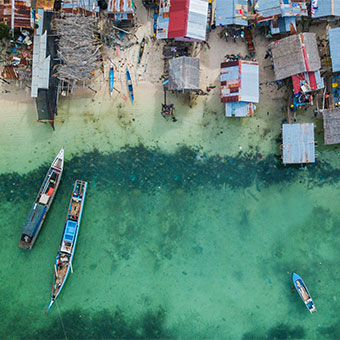 Powering connections
chevron_right
Powering connections
See the impact of connecting to world's hardest to reach places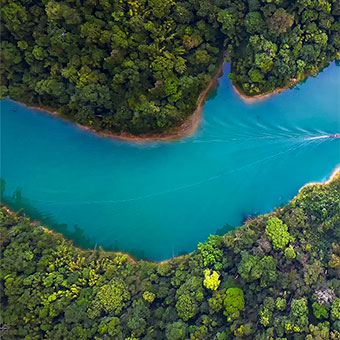 Protecting the planet
chevron_right
Protecting the planet
Learn how we're working to minimize the environmental impact of our operations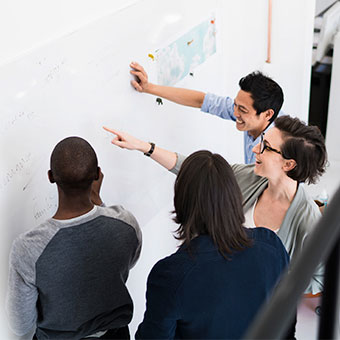 Leading with integrity
chevron_right
Leading with integrity
See how we maintain the highest standards of business integrity and ethical conduct.
Disclaimer(s):  If you need a disclaimer specific to this page, edit text here.  If you do not need a page level disclaimer, simply delete this.
If you need to use a "Global" disclaimer instead of or in addition to page disclaimer (e.g. for DoD) do this:  In left panel, go to Assets tab, select "Experience Fragments" in the drop-down (where it usually says "images") near the top of the panel.  Then type "disclaimer" in the Search Field.  Drag the appropriate disclaimer onto the page just above the Footer area. REMOVE italics text when done --DELETE DISCLAIMER IF NOT NEEDED