The power of connecting communities
Our global commitment
Connecting communities is at the core of our mission. Through a variety of programs, we encourage employees to explore opportunities to make a difference in the communities where they live, work, and play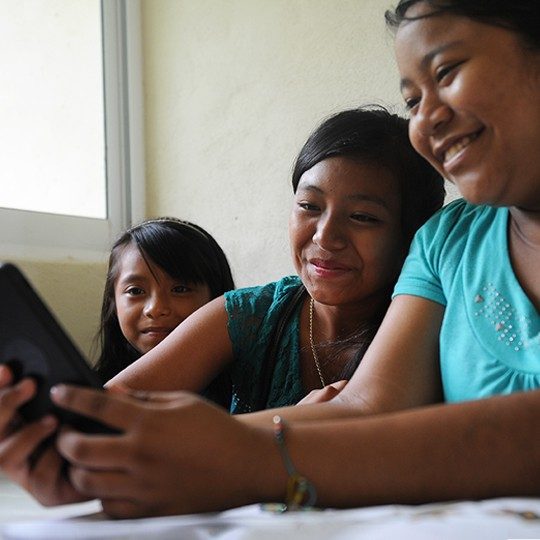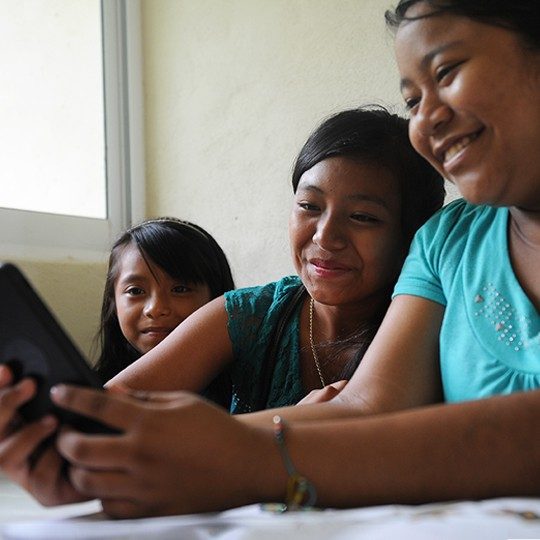 The power of connecting communities
Our global commitment
Connecting communities is at the core of our mission. Through a variety of programs, we encourage employees to explore opportunities to make a difference in the communities where they live, work, and play
Employee and charitable giving
Viasat employees use their unique skills to run small business digital marketing, women's leadership, and job preparedness workshops on volunteer trips to Puerto Rico.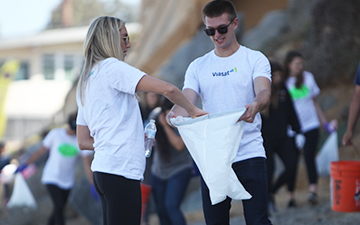 Viasat employees across the global gave back during Viasat Volunteer Week, contributing a total of 1,400 hours to organizations and causes that matter to them.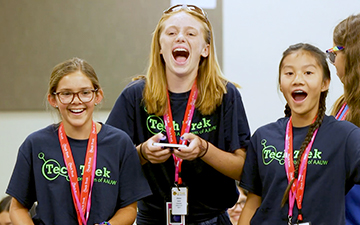 Middle school students visit Viasat campus and learn from female engineers during our annual Tech Trek event.
Giving and volunteering highlights from 2019
Employees in the community
1 in 4 Viasat employees volunteer or give to charitable organizations. Employees volunteered 15,500 hours in 2019, and the number continues to grow.
1,000+ global organizations receive support from Viasat employee-engaged programs.
Along with our employee mentors, we support FIRST robotics teams across the country, and the Science Olympiad program where employees volunteered over 2,000 hours.
Visit our blog for the latest news
Here to help
Request for Viasat to support your organization
If you're interested in submitting a community request, please click below. A team member from  Viasat Social Impact will reach out if we need more information.