When a mining dam collapsed in southern Brazil Jan. 25, it triggered a catastrophic mudslide. At least 121 people in and near the town of Brumadinho died, and hundreds more are still missing. The mudslide also knocked out terrestrial internet in the area.
On the day of the disaster, Viasat's LatAm (Latin American) senior operations director Brian Crouthers got a phone call from Telebras, Viasat's partner in Brazil. Rescuers at the site of the tragedy needed communications support as soon as possible.
Telebras and Viasat are partnering in Brazil to bring satellite internet to unconnected areas of the country, using a Brazilian satellite with Viasat's ground network and infrastructure. Since the satellite covers all of Brazil, Telebras and Viasat could bring internet service to the devastated area.
"Because they work with the government, Telebras was notified immediately about the dam failure," said Juan Loera, Viasat's international senior operations manager. "Their director of operations reached out to us. We started scrambling on our end. We were waking up folks, telling them, 'We need to deploy Saturday.'"
The day after the dam collapse, as emergency responders searched for survivors, a crew of Telebras and contracted employees arrived near Brumadinho. They mounted antennas and other equipment on any available surface they could find – concrete blocks, office buildings, cable reels and even mud-mired cars – any object that wasn't moving.
The 14 systems they installed gave free internet access to a small army of rescuers and their command posts, including a makeshift treatment center. Responders came to Brumadinho from fire departments, civil defense, federal police, the military, community organizations, medical staff and others – and all needed reliable internet.
"Within 24 hours of that first call, the systems were set up and operational," Loera said. "We gave them connections so they could do their jobs and communicate with their loved ones as needed.
"The terminals are still there; they're still operational."
Several Viasat/Telebras engineers and technicians are still at the site monitoring the systems.
"Our hearts are breaking for the families who have lost loved ones," said Lisa Scalpone, Viasat country manager for Brazil. "We are grateful to be able to help in a small way in the rescue efforts. Helping out in times of disaster is the most important use of our service."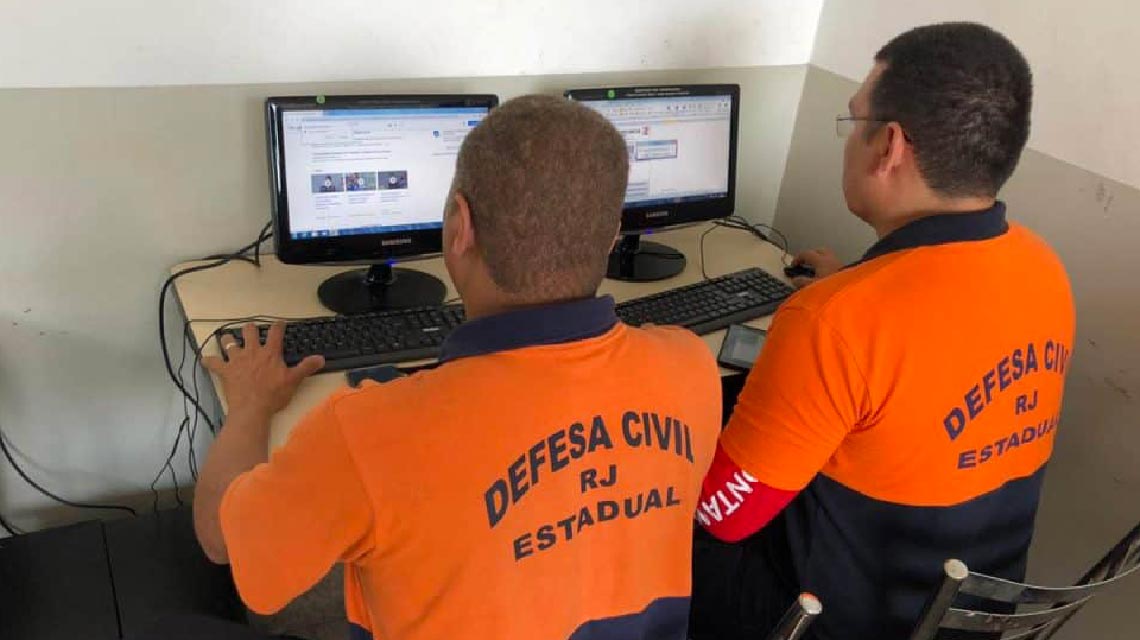 Experience with emergencies
While it's the first such incident in Brazil, Loera said Viasat is well versed in emergency response. Viasat has installed emergency systems in the wake of hurricanes, wildfires, floods and other natural disasters, providing connectivity when terrestrial-based systems are temporarily down. Because satellite connectivity doesn't require cables, trenches or other bulky infrastructure, a system can be set up in minutes.
"I think it shows no matter what the situation is, we're able to easily deploy personnel and provide an internet connection," Loera said. "Our response was quick and very efficient. Since it's part of our day-to-day responsibilities to respond in these kinds of scenarios and crises, we were very well-prepared on our end.
"Hopefully there will not be any more disasters like this, but we'll always be ready and prepared to respond regardless."
Telebras' director of operations Helton Alves Moreira thanked those who helped set up the systems.
"It was a privilege to serve here and be able to support the actions with all our communications technology," he said, specifically noting Telebras, Viasat and their partners.